For an age the talk has been to push up or not on Cluxton's kickouts. Regardless of what you would like to do, the practicality of doing it is another thing altogether.
TV angles don't usually allow you pick up the movement of the outfield players but there was one great example of just how quickly Cluxton and Co switch on for their own Kickout.
Kerry take a shot (from open play). So this isn't an opportunity for either side to plan a move.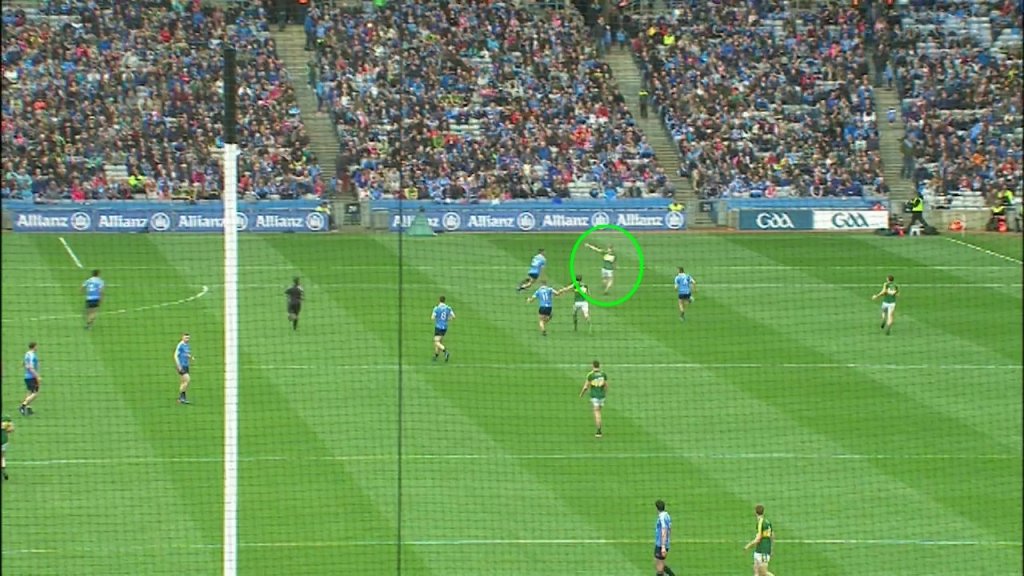 As the ball is still in the air, in fact it's only barely left the Kerry foot before Cluxton reaches down to get the second ball.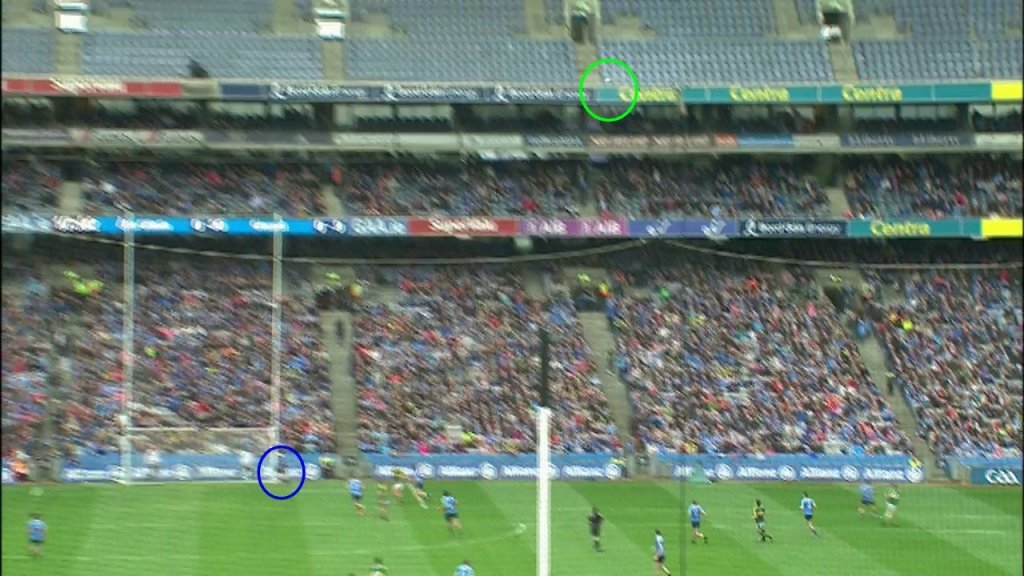 It's no use of Cluxton is the only one thinking like this. But he's not. As you can see the ball is still in the air. Cluxton comes out with his head up looking for the runs and it's Ciaran Reddin in this case who has already set-off.
Notice as well that the Dubs are great at getting out of the way to make that pocket of space bigger for the runner.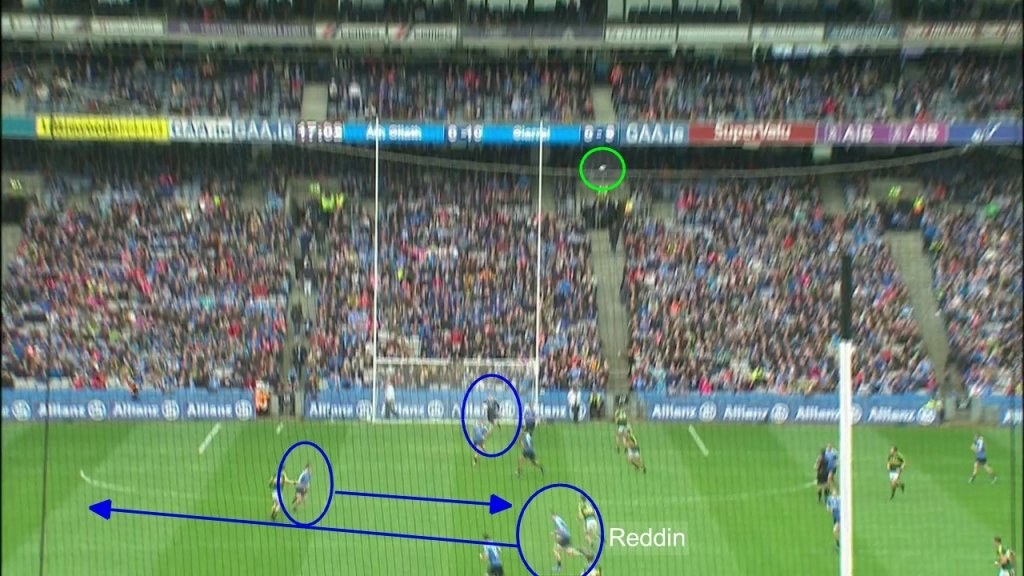 It's 6 seconds from the ball leaving the Kerry foot until Cluxton kicks the ball out.
Even with 10 men in shot, the speed of thought and precision of execution makes it so difficult to compete.